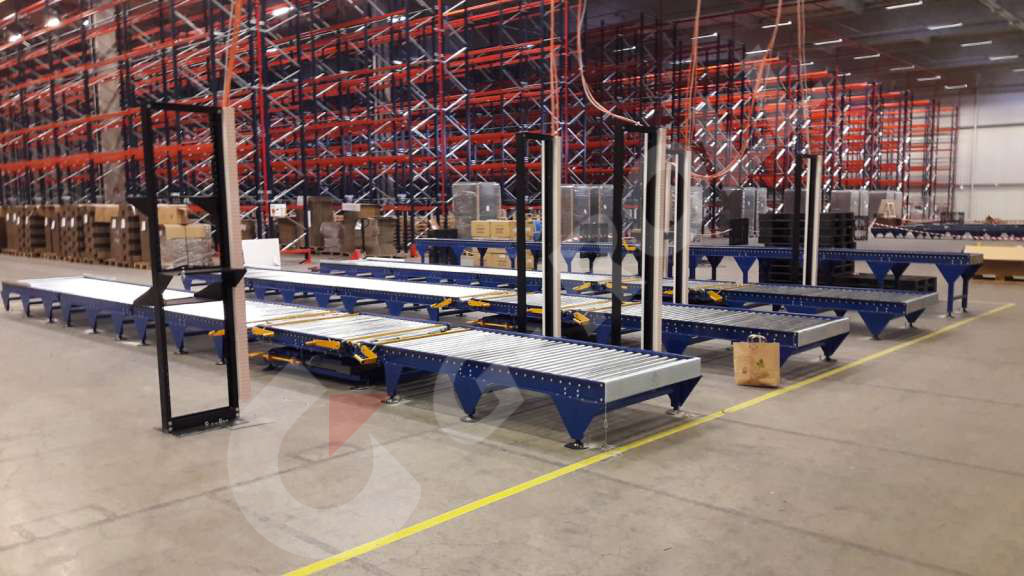 Roller Conveyor Systems
Roller conveyors can be used primarily to transfer materials or parts on production and assembly lines, as well as to increase load accumulation, stock keeping and packaging efficiency.
These Conveyors can be straight or curved depending on the application and available floor space. In both cases, power is not required; If it is mounted flat, it is easier to transfer the product manually thanks to the rollers that minimize friction. If the conveyor is inclined, gravity is used to move the product.
Roller conveyors can be used in many production, warehouse and distribution lines with their high load capacity and wide variety of applications